At Deviqon Labs, we have a clear understanding of today's software industry. Having a wider range of options and more personalization methods for your software will make your business stand out from the others and will help you meet any market requirements.


Welcome to the age of Custom Software!
We have vast experience in developing software solutions customized for your exact needs.Once we start a project, we work together as a team to find the best technologies to tackle even the most difficult challenges. We have a very precise code of conduct that focuses on helping you every step of the way, from defining the product's requirements and design to deployment and support ensuring all the time that quality standards are fulfilled.


How do we work?
Our work consists of 5 steps optimized for precision and transparency.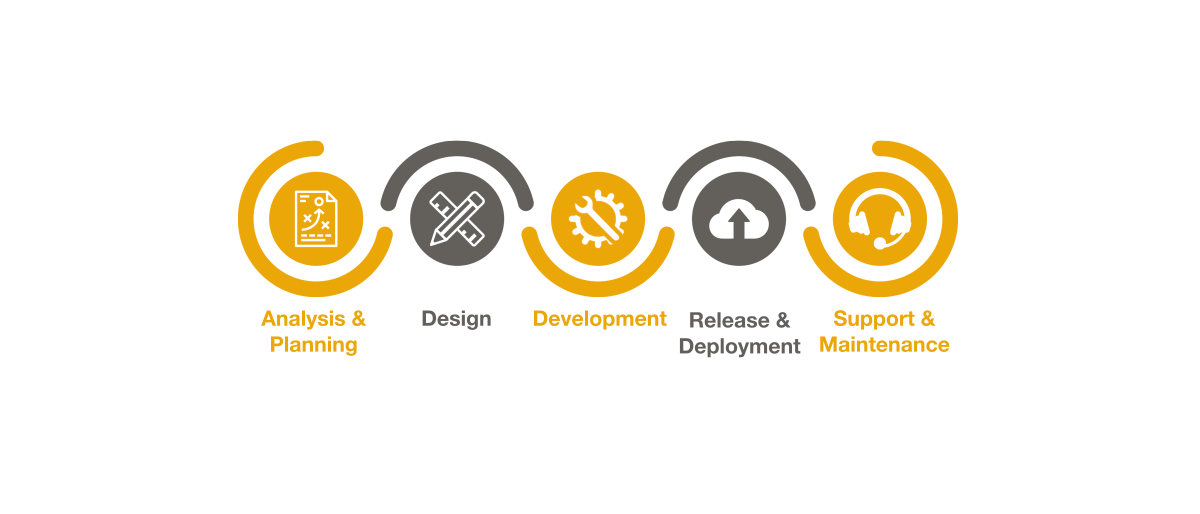 We start with Analysis & Planning
Meetings with our clients, both on and offsite, are vital in order to precisely gather business & technical requirements, to define the preferred work model (Agile, Waterfall), and to review the project specifications document.


We then move on to Design
During the design phase, we build the project architecture based on defined specifications and make sure that everything connects properly. 


Development is king
During the development phase, we implement the solution following the approved design document, while constantly testing the solution against the customer requirements.


Release & Deployment comes next
Finally, we employ our automated delivery pipeline using trackable releases and efficient and reliable deployments.


We also offer full Support & Maintenance
99.9% of the time you won't need us here, but to ensure a bug-free experience for our customers while meeting the required performance KPIs, we offer constant software monitoring and support.